About Us
De Lille Sports - Cozumel, Mexico
We offer the best Paddleboarding (SUP), Kiteboarding, Snorkeling, Fishing and Mermaiding tours, instruction, equipment rental and sales in Cozumel, Mexico.
History
De Lille Sports was founded by a true waterman, Raul De Lille, a native of Cozumel, Mexico.
Like many island residents Raul grew up enchanted with the ocean and naturally, his first occupation was as a certified divemaster.
After spending 12 years under the water, Raul decided to rise above it and began a successful windsurfing career.
He traveled the world competing and became a two-time World Champion and seven-time Mexican National Champion. Looking for a new challenge, Raul started kiteboarding in 1999.
After pioneering the sport in Mexico and winning the first ever national championship, he stopped competing and opened his school.
He was the first kiteboarding instructor on the island to be certified by the International Kiteboarding Organization and Professional Air Sports Association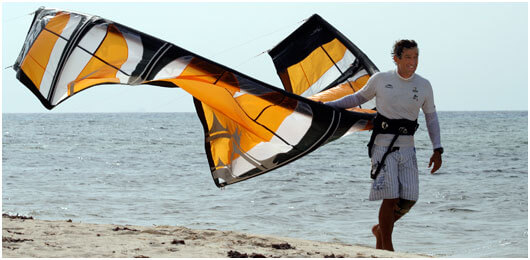 Always wanting to discover new ways of enjoying the ocean, Raul brought the first stand-up paddleboards (SUPs) to Cozumel.
Seeing how difficult it was to access these boards in Mexico, he designed his own line of SUPs in order to share this beautiful sport with locals and visitors alike.
Raul has been fortunate to host customers from every continent and age range. He continues to strive to provide his clients with the best experience possible on the water.